Product Description & Delivery Information.
The Stompa Casa 3a high sleeper bed is available in a modern white finish with a variety of gable ends and sofa colours. To accommodate overnight guests the Stompa Casa 3a foam sofa extends 2 meters for a comfy nights sleep and has a side table for smaller items.

Tubular metal ladders with wood steps offer safe and sturdy access to the main sleeping area and optional clip on shelves are available for bedside storage. Additional storage solutions comprise of a bookcase style shelving unit and a pull out desk with end shelves.

The Stompa Casa 3a does not include the 2 shelf unit at the back of the fixed desk top as seen in the product image above, but is supplied with the Casa 3 model.

Optional clip on shelf available in a choice of 3 different colours.




White Pine & Option Colours: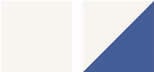 Delivery Information:
Free Local Fast Delivery 1 to 5 Days.
Free None Local UK Mainland Delivery 2 to 4 Weeks.

Additional Information:
Product Type: High Sleeper Bed | Sofa Bed
Colour: White Pine
Dimensions: 98cm to 127cm width x 184cm height x 209cm length

Mattress Dimensions: European Single 90cm wide x 200cm deep (Not Included - 5 options available)

This product is delivered flat-packed with full assembly instructions.



Product Assembly Instructions
Suggested Matching Items
£1,399.00

Save: 30%

Now : £979.00

£1,189.00

Save: 30%

Now : £829.00

£1,289.00

Save: 30%

Now : £899.00

£199.00

Save: 15%

Now : £169.00

£999.00

Save: 30%

Now : £699.00

£269.00

Save: 26%

Now : £199.00

£489.00

Save: 31%

Now : £339.00

£39.00

Save: 10%

Now : £34.99

£1,369.00

Save: 30%

Now : £959.00

£329.00

Save: 30%

Now : £230.00

£1,089.00

Save: 30%

Now : £759.00