Description
The Stompa Casa 2 high sleeper bed with a pull out sofa bed is available in a white frame, and a choice of gable ends and sofa colours to perfectly compliment any bedroom décor. The sofa bed extends 2 meters making it a great solution for a spare overnight occasional bed. Adding to the Stompa Casa 2 features include a side table for the seating area and a large fixed desk surface with plenty of under-desk leg space.

The ladder on the Stompa Casa 2 has metal tubular upright supports with wooden steps and can be assembled at the head or foot of the bed for maximum room layout flexibility.

Optional clip on shelf available in a choice of 3 different colours.




White Pine & Option Colours: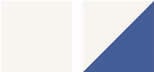 Delivery Information:
Free Local Fast Delivery 1 to 5 Days.
Free None Local UK Mainland Delivery 1 to 4 Weeks.

Additional Information:
Product Type: High Sleeper Bed | Sofa Bed
Colour: White Pine
Dimensions: 98cm to 127cm width x 184cm height x 209cm length

Mattress Dimensions: European Single 90cm wide x 200cm deep (Not Included)

This product is delivered flat-packed with full assembly instructions.



Product Assembly Instructions
Suggested Matching Items
£199.00

Save: 15%

Now : £169.00

£999.00

Save: 30%

Now : £699.00

£1,399.00

Save: 30%

Now : £979.00

£1,559.00

Save: 30%

Now : £1,089.00

£959.00

Save: 30%

Now : £669.00

£269.00

Save: 26%

Now : £199.00

£1,189.00

Save: 30%

Now : £829.00

£1,299.00

Save: 30%

Now : £909.00

£1,369.00

Save: 31%

Now : £949.00

£39.00

Save: 10%

Now : £34.99
Customers who bought this product also purchased...
£1,049.00

Save: 30%

Now : £735.00

£499.00

Save: 30%

Now : £349.00

£269.00

Save: 26%

Now : £199.00